4 New features in Agriware you don't want to miss
By William van Loenen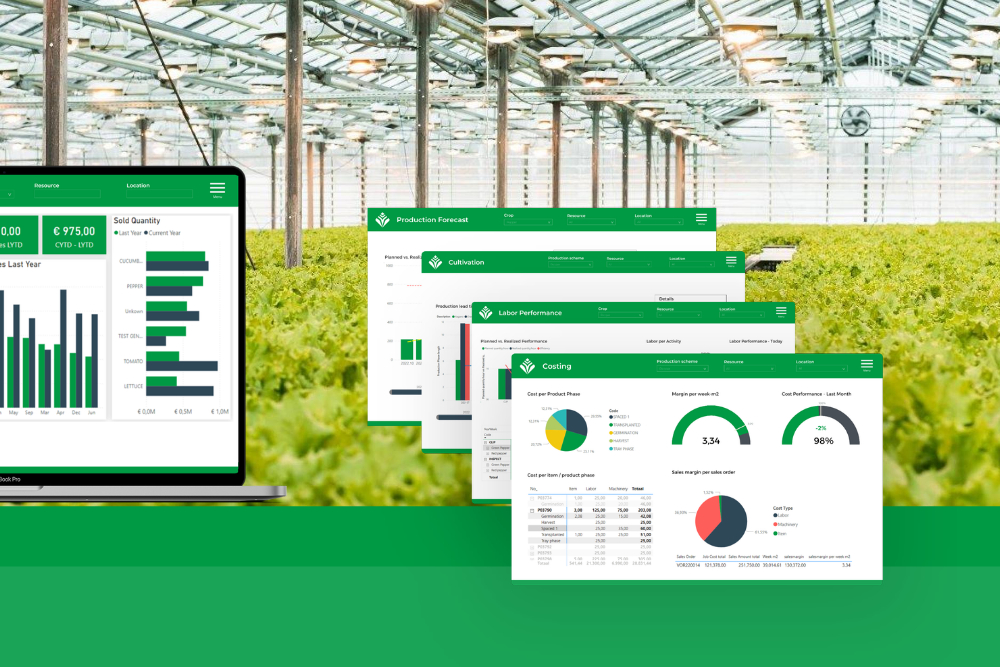 Agriware 365 – Release 2022 R2
It is here! We are proud to present a new version of Agriware 365 again, release 2022 R2. For the past 6 months we have been working hard to improve and expand our products to help you and your business even better, now and in the future.
New in this release:
Brand new insights | interfacing with LetsGrow

Business Central 20

One step closer to the Cloud

Seed counting with a photo in the Inspect app
Brand new insights | interfacing with LetsGrow
This version includes brand new standard insights that will help you determine what needs to be changed in your organization. Aside from reporting on production and cultivation, we now offer insights into turnover, cost prices, and margins. To make the right choices during this time of crisis is imperative.
For even better post-calculation, we have developed a link with LetsGrow. This makes costing based on actual energy consumption suddenly very clear.
Creating insights is not a one-time thing. Steering based on data is an organizational development that will not stop. Wondering how we can help your company move forward permanently? Download the explainer for more information.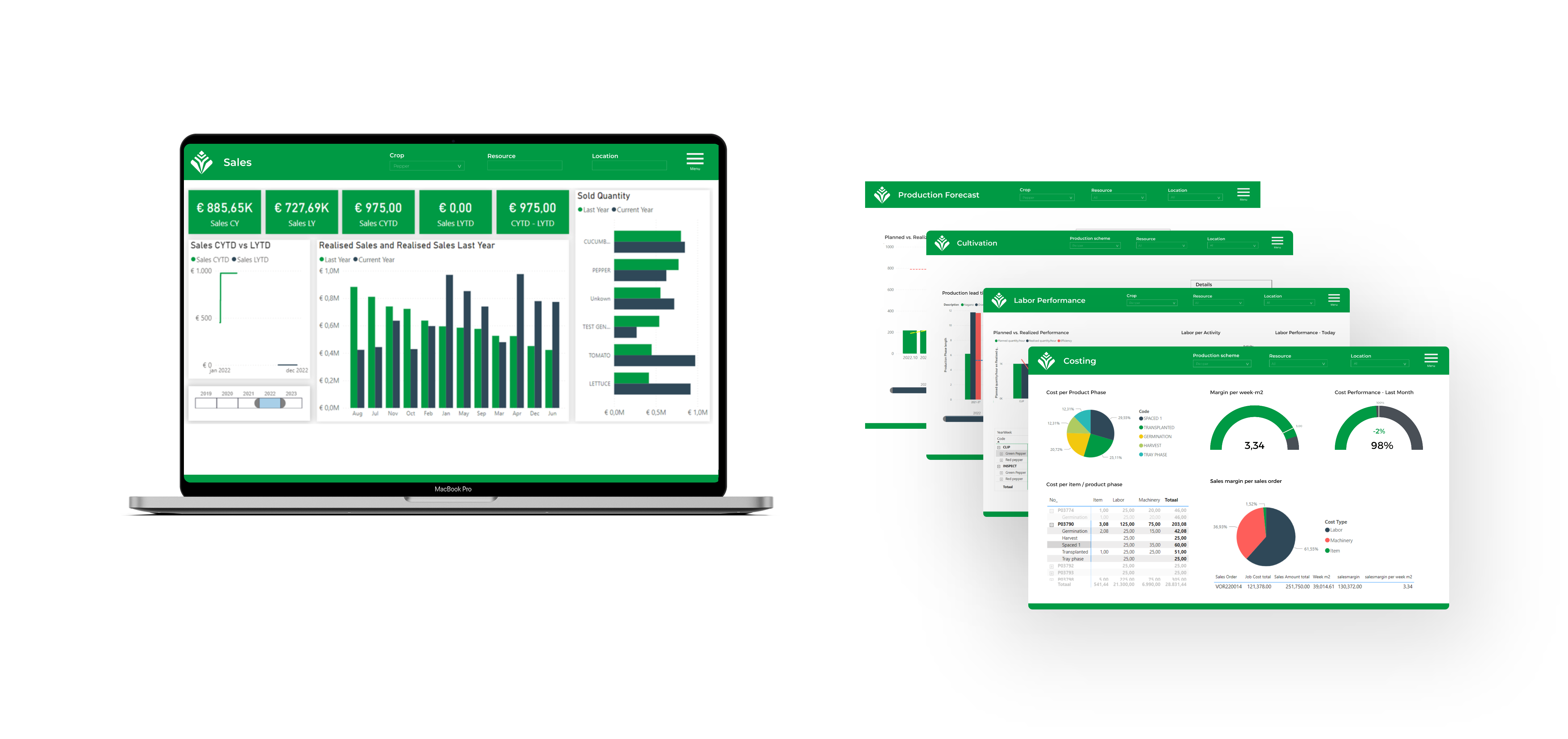 Business Central 20
Agriware 365 based on Business Central 20 delivers new features once again. For example, this version comes with a lot of improvements to support the user better. Users can better understand screens and their functions with the new navigation and tour. As well as updating our help portal, you can now navigate directly to the right topic by using the F1 button.
Check out the release notes for an overview of all new functionalities
A step closer to the cloud
In this version, we have again invested heavily in future-proofing our product. We have made Agriware 365 Business Central technically ready for the Microsoft Cloud. This way, we meet all the requirements that Microsoft sets for us as a partner and we are technically ready for the future.
Cloud software is not just a matter of technique, it comes with a completely different way of thinking.
On-premises will continue to be supported for some time to come, but we are clearly in the midst of transitioning to a cloud-first world in which we too will offer Agriware 365 entirely in the cloud. To take you through our vision of Agriware 365 in the cloud, we have created the following explainer.
Check our explainer about the cloud
Germ counting with a photo in the Inspect app
Can germ counting be more simple? Absolutely! With the new germ count module in the Inspect app, you easily count the germs by taking a picture of a tray. The image recognition is done in cooperation with Track32.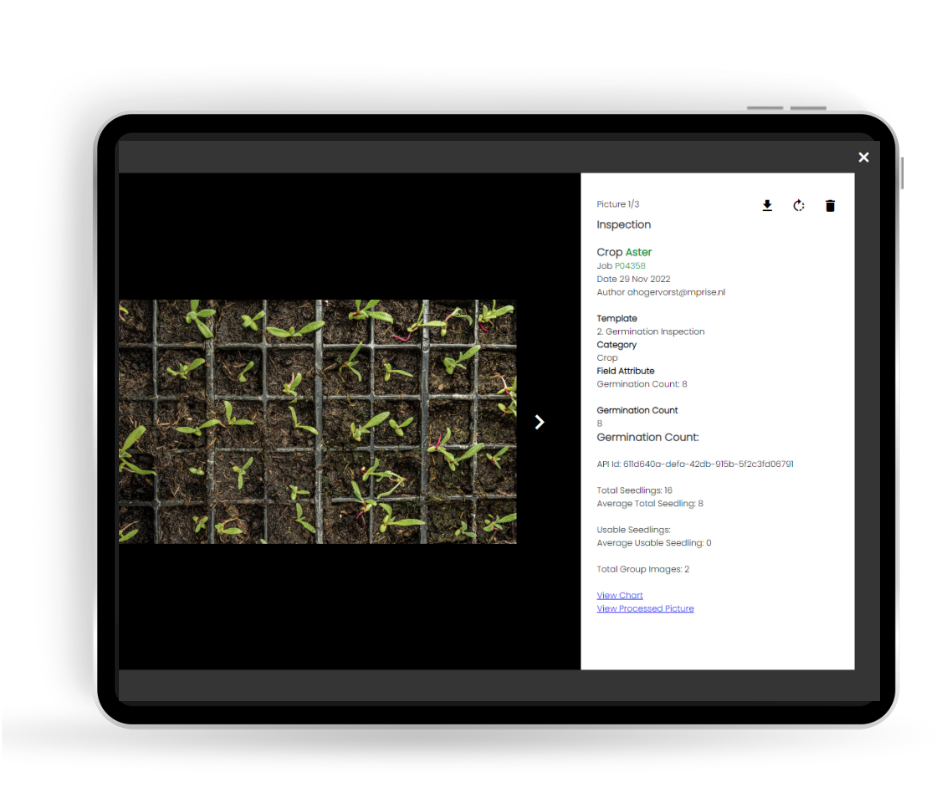 By joining forces, we offer the best intelligence and full integration into your work processes. Contact our team and request a non-binding demonstration.
Plan your free virtual demo!
Mprise Agriware is proud to be a leader in Management Software for greenhouses and nurseries. If you're considering a new project, or just want more information, we're happy to answer all your questions and get you set up.
Mprise Agriware

We help to shape digital transition in Horticulture with our team and software