Business case: Bejo

By Gert-Jan Verweij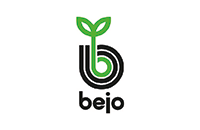 Bejo has over 100 years of experience in the seed industry. The company is a leader in the breeding, production, processing, and sale of quality seeds. Thanks to a range of more than a thousand varieties involving about fifty crops, Bego offers a comprehensive program for all markets, market segments, and climates. Bejo maintains a strong focus on constant innovation and the interpretation of market needs, in vegetable varieties, with a distinct added value towards the total food chain.
Bejo, the challenge
Bejo is involved with Mprise Agriware since 2016. Before Mprise Agriware entered the scene, Bejo used various systems to register inspections (namely Excel, Word, Access). In itself users could live with it, however, since different systems were used, there was the question of unstructured data management. Thus, it was a challenge to devise satisfactory reports concerning different crops, and the production of different countries. Bearing in mind that the inspection data can provide a conclusive insight into the quality of the crops, the Fieldbook of Mprise Agriware transformed this challenge to a solution.
Bejo and the choice of Agriware
"We have chosen Agriware because this software offers comprehensive planning, registration, and analysis capabilities. Just about any type of crop can be supported with it. Mprise Agriware has also convinced us regarding modern, scalable technologies and a clear vision on the development of standard software for seed propagation companies like ours. We are very contented since the software helps all our production departments to work uniformly, in a user-friendly manner. Hence, the information can be processed rapidly and is of higher quality. "
Wil Jorink - Production Manager Europe & Africa
The business case of Bejo.
Read here the whole business case about Bejo.
We are present with a new version of the Fieldbook App at the ISF in Nice (June 3-5). Click below to schedule an appointment.