IS Agriware® apt for time and labor registration

By Gerlinde Kroon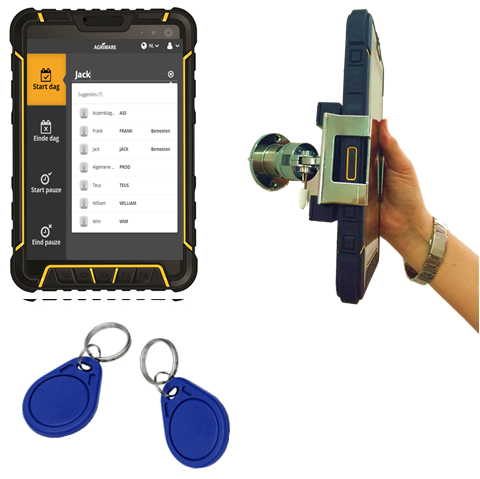 Register, process and analyze attendance as well as productivity of employees efficiently: how? Mprise offers a comprehensive solution!
With a workforce, comprising of a vast number of permanent and, perhaps, even a more significant number of temporary employees, labor generates one of the highest costs of production. It is crucial, therefore, that the input of all employees can be adequately analyzed, to utilize the available capacity efficiently. Since the 10.04 release, IS Agriware® offers a complete module for time and labor registration.
Mobile App: attendance registration (clock in, clock out, break)

Time registration per activity.

Timer registration per work order (clustering work orders, crop treatment or inspection).

Available online as well as offline.

Sign-in with code or RFID-tag, easy start-stop.

Agriware:

Standard work time and break schedule management.

Productivity monitoring.

Cost allocation of labor to jobs (via work order or activity/position)

Agriware BI:

Attendance, productivity cost and idle time analysis.
To render the solution genuinely exhaustive, Mprise provides a mobile device as a norm, that teams optimally with the app. These devices, equipped with barcodes and RFID scanners, are exceptionally suitable for a greenhouse as well as open field surroundings. For fixed registration points, the devices can be mounted on a pole say, adjacent to the door.