KP Holland starts implementing Agriware

By Wilco Moen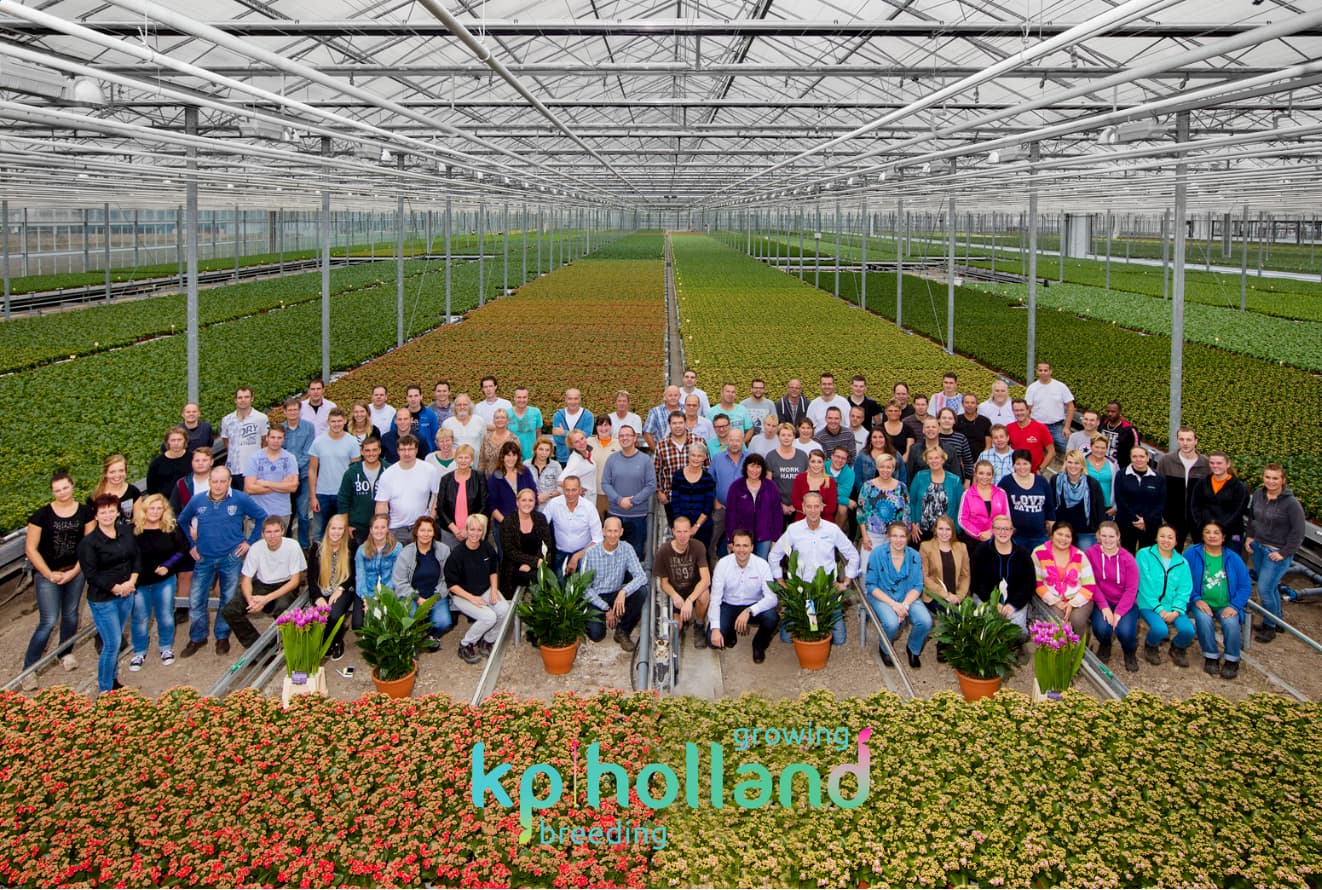 KP Holland, multidisciplinary grower from Naaldwijk (The Netherlands), started implementing Agriware's ERP business software in May. The company was looking for horticulture-specific software with more functionality. With Agriware, KP Holland expects to make progress on space planning, registration at the workplace and order processing, among other things.
"The program and our processes need to match."
The grower has three disciplines: growing, propagation and breeding. The young plant department will start with implementing Agriware. Roy van der Knaap, Technical Manager at KP Holland: "We started the first session with an introduction and with the first topics around the setup of the package. The program and our processes need to match.
We have formed a project group with key users from the purchasing, sales, production and finance departments. A fixed project day during the week ensures progress. For us, the short and long term possibilities in combination with reference companies of Agriware, were crucial to make the choice. The goal is to implement the system this year, so we can start with the new growing season. With Agriware we are future proof."
Silva Visser, project manager at Mprise Agriware, is looking forward to the project with confidence. "The approach with our Sure Step method gives us a grip. We have already started, in order to be well on our way after the Corona period. Our consultants will start with the Sales department in a small setting. For a good follow up, we keep the coherence of the processes in line with the Business Control Model. Involvement of all project group members is essential."
Tom de Ree, implementation consultant, sees great opportunities for optimization. "The main reason for KP Holland to choose Agriware is the way in which we can base the required purchase per period on the expected/estimated sales, through article availability. This, of course, in addition to centralizing data and information, having overview and switching from separate systems to a single system where the information is leading. Really great to help them with these improvements!"
About KP Holland
As a progressive grower, KP Holland produces products of good and consistent quality. The unique combination of the Breeding & Growing disciplines within one company makes KP Holland an exceptional player in the market. Product knowledge and market knowledge, both under the same roof. The varieties developed within Breeding have been tested to market opportunities, which makes the company successful.
About Mprise Agriware
Mprise Agriware contributes to horticulture with Agriware, an ERP software application based on Microsoft Dynamics365 Business Central. The focus is on the target groups breeders, propagators and nurseries. Agriware is continuously developed by a specialized team of software developers. A few times a year, a new version of the software becomes available. The wishes for this are provided by the customers, who have organized themselves into working groups for specific themes. The customers of Mprise Agriware are not only located in the Netherlands, but also in Belgium, Germany, Poland, the United States, Canada, China, Vietnam and Australia.
Photo credits: KP Holland