Mprise Agriware also present in Sival, France

By Gert-Jan Verweij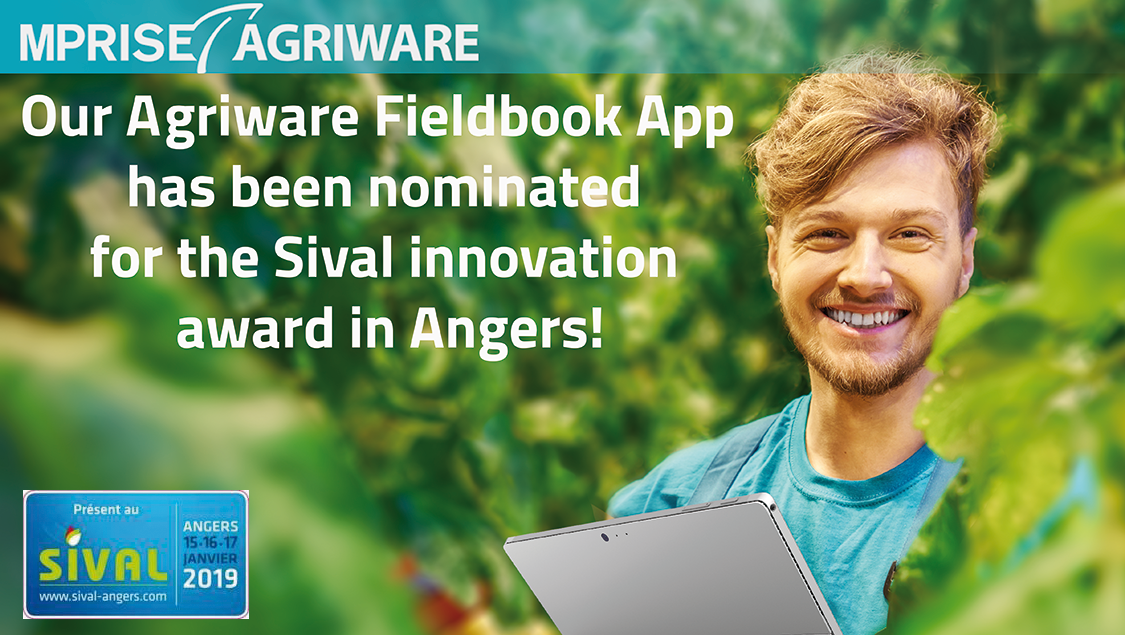 Mprise Agriware is becoming more and more active beyond the confines of the Dutch border. After appearing for several years at IPM and last summer at Four Oaks in England, Mprise hopes to be present at Sival in France as well.
On January 15, 16 and 17, we would be present at the Sival fair in Angers, France. During this expo, we hope to speak, besides the famous Dutch growers, to new French enterprises; especially young vegetable plants breeders and seed producers.
Furthermore, Mprise Agriware also participate in the Sival Innovation Award. We have registered with the new Agriware Fieldbook App and we has been nominated!
Why visiting our booth?
Of course, you may come by for a friendly chat. We like to speak to acquaintances, and it is good to keep each other informed of the latest developments.
We would also like to speak to new people, of course! We are looking forward to your queries and would answer them to the best of our abilities.
We look forward to speaking with you about the future. Consider, for example, the optimization of processes, the efficient use of space and the raising of proper production planning.
How to sign up?
You can sign up via the website of Sival: view the link here. We also have some free tickets available. You can request these at: marketing@mprise.nl
You can also send an email to this address, to schedule an appointment with us in advance, in order to allow us to delve deeper into your queries.
Would you prefer to gather more information about our product, before you visit us, to enable you to ask more specific questions? Please download the following flyer.