Mprise Agriware™ at Four Oaks Trade Show

By Gert-Jan Verweij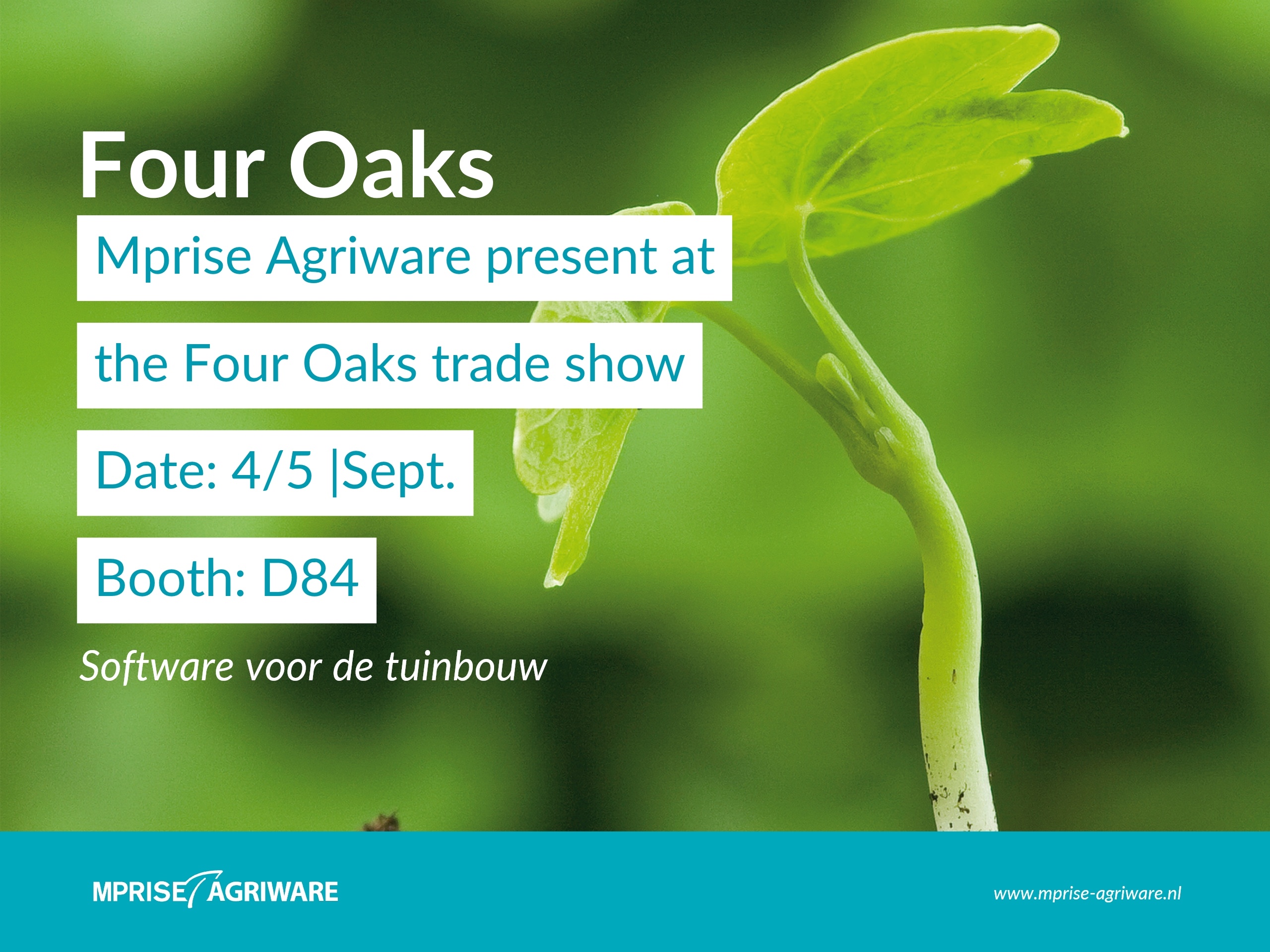 On the 4th and 5th of September, Mprise Agriware ™ is going to be present at the Four Oaks Trade Show in Macclesfield, south-east of Manchester. Mprise Agriware ™ has previously attended horticultural trade fairs abroad, but this is the first time that the company appears in England. Mprise Agriware ™ hopes to meet interested companies and establish new contacts on both these days.
The trade show participation takes place under the theme 'Software for Horticulture' which hits the nail right on the head. After all, Mprise Agriware ™ delivers software (based on Microsoft Dynamics NAV) that focuses on applications in horticulture. Software that is developed with the processes and the needs of growers as prerequisites. With optimal planning and analysis, Agriware offers an integral insight in the production-, logistical-, and commercial processes of a plant growing company.
For whom is the Mprise's Agriware ™ software intended?
Of course, everyone interested in software for horticulture is welcome to the Mprise Agriware ™ stand during the Four Oaks Trade Show. Mprise Agriware ™ develops software for producers of:
pot plants, ornamentals, beddings, shrubs, trees, and foliage

young plants, liners, and plugs

seed multiplication, (un) rooted cuttings and tissue culture
Are you planning to come to the Four Oaks Trade Show and have a look, do not forget to come by Mprise Agriware ™ stand (number D84)? You are unable to come but want more information? You can always contact us.