Ronald den Uil: "We have a wonderful team for our clients."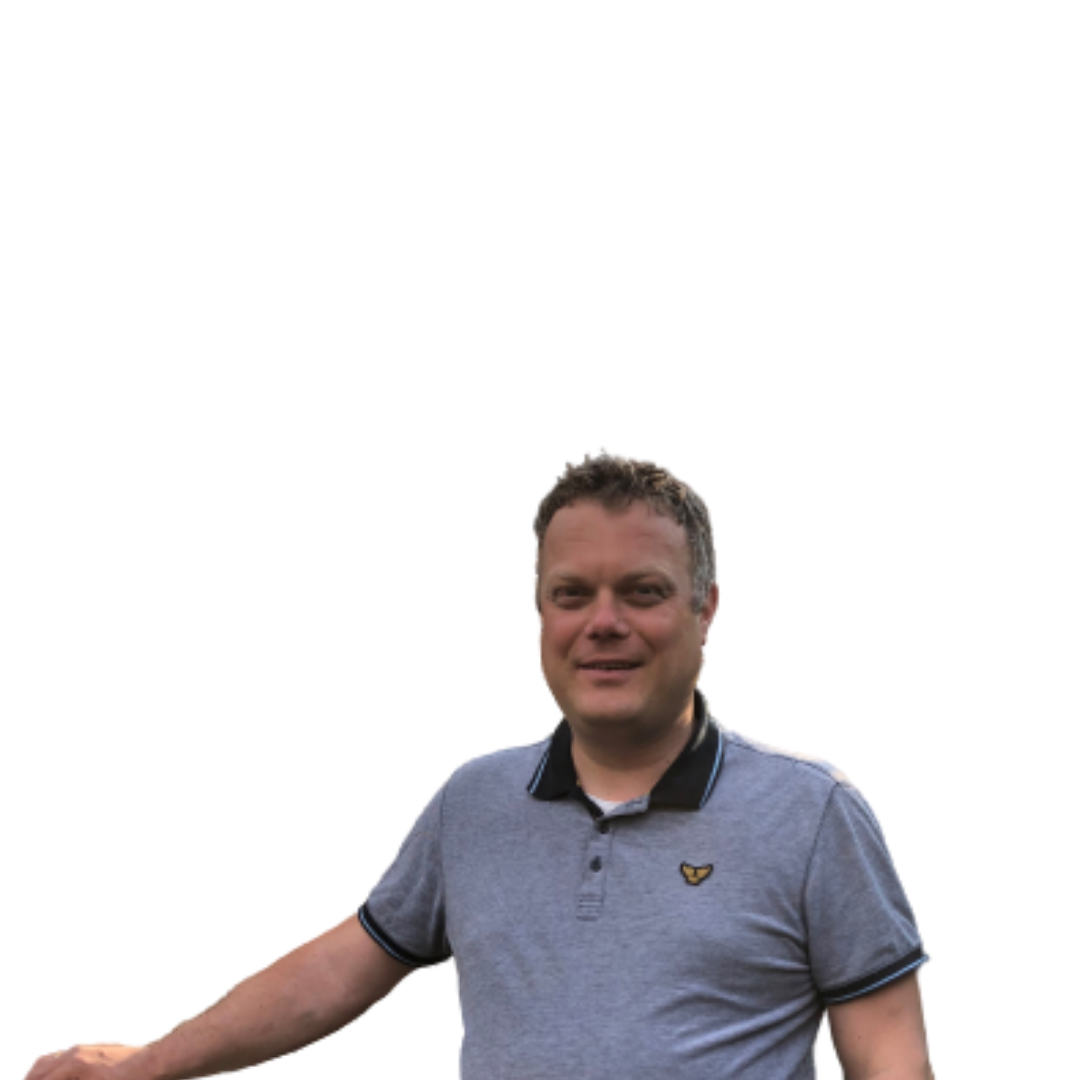 Ronald den Uil is no stranger to most clients of Mprise Agriware. Many of our current customers know him as our sales manager. Since the beginning of 2021 his role within Mprise has expanded. Together with Sander Paternotte he is managing the entire Horticulture business unit within Mprise. What exactly has changed and what can customers contact Ronald for?
Dynamic mix
"The big difference for my work has been that existing customers are also part of my responsibility." says Ronald. "It has become a dynamic mix of sales and service. The cooperation with Sander is going very well, we understand each other. We are both driven and ambitious."

The commercial team is the responsibility of Ronald. Is this not just about 'new business' then? "No, new business is one part, but also the existing customers are very high on the agenda in my team. We work with a strong team of permanent consultants at clients and business consultants. That way we can properly help customers who need optimizations."
Teamwork
In the previous newsletters, several members of this team have now been introduced: Eric Boerlage and Teun Kralt, who are business consultants. Femke Muit from Inside Sales has also been introduced. When Ronald talks about his team, you can see his enthusiasm: "It's a great team we're working with now, it is a very natural collaboration. The business consultants connect well with the consultancy team. Femke, who does inside sales, also supports everyone enormously. We now have a permanent person for new business, Michael Zomerdijk, who handles all new requests. We are pleased to see that the new way of working is proving successful. The customers are well supported by the business consultants in terms of content. The goal is to really help the customer further after going live."
Is there life after go-live?
Supporting the customer, even after 'go-live', is a phase that should not be forgotten. Ronald: "We have the team available for all questions after the implementation of the ERP package. What can you do with it all? A go-live can be a stressful moment. Then the customer moves on to the phase where the system is actually put into use. This can sometimes be done much more optimally than is the case. We hope to increase the ease of use for all our customers. Sometimes the solution is to use an app; there is a whole platform of applications in development for this."
Business Central 17
"There has been a big push to develop Agriware on Business Central 17," Ronald says. "This is a web-based version. So it's no longer based on separate windows clients. This version also has a completely new user interface. We think it has a lot of added value for our customers to migrate to this version. New customers are already starting on Dynamics BC17. For existing customers, we are in the process of developing a migration path so that customers can move to BC17 early next year if they want to."
Agriware 365 Operations
"We are stepping a little further off the beaten ERP paths. That is a beautiful adventure. We also see that the number of ERP users at customers sometimes decreases, but the number of app users increases. There is a shift taking place. This is often good news for customers and it can be financially more advantageous. That is why the platform with our apps, Agriware 365 Operations, is receiving a lot of attention. In addition, we offer process modeling as a fixed part of an implementation and are working on e-learning modules for training purposes.
Agriware 365 Analytics
Also new is Agriware 365 Analytics. A platform to bring data together, display it clearly and analyze it. We are working with a number of customers to already deploy this tool as a trial. Data analysis and linking various systems in which data is recorded are becoming increasingly important in Agriware. This is still under development, our customers can read more about this in the article by product manager William van Loenen in this same newsletter."
Drive
When asked what Ronald's greatest sense of achievement is, he replies: "My drive is to make the Agriware 365 product great worldwide. And to keep the base of existing customers happy, that is also a real goal. It is great to see that the Netherlands is a leading country in the field of horticulture. It's really cool that as a Dutch company we can contribute to this by offering a good software solution for this industry."