Agriware 365 Analytics
Put your data to work
From gut feeling to data-driven decisions.
Everyone logs data, but what do you actually do with it? With Agriware 365 Analytics you can elevate the planning and operation of your production horticulture business to a higher level.
Clear insights based on data enable people in the company to make better decisions more quickly. Ready-to-use dashboards linked to Agriware 365 Business Central, Agriware 365 Operations and to other data sources in the sector, provide direct insight.
Combine various data sources
Visualize data and turn insights into action
Discover trends and develop predictive models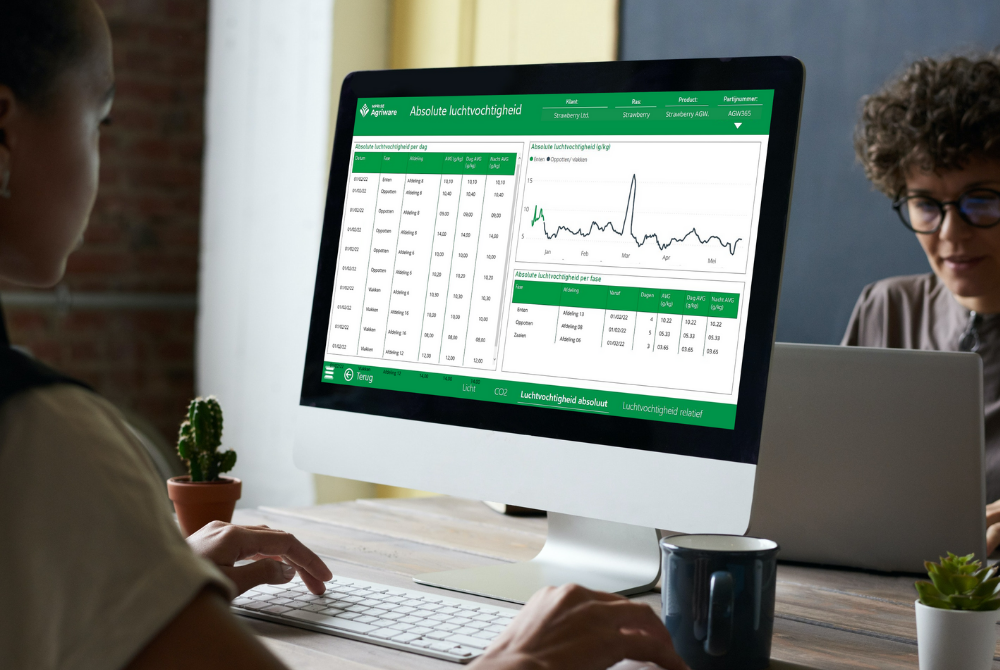 ---
Prevent misguided decisions
From insights to growth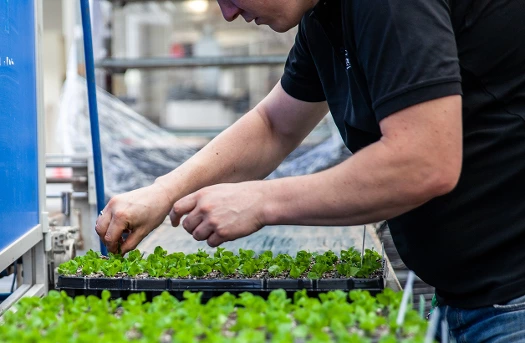 Role-Driven
Based on the information requirements of a specific role, a dashboard is developed for analysing, monitoring and controlling processes.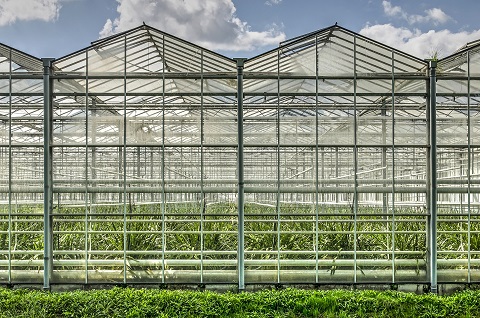 360-degree view
Bringing all data from the organisation together in one place creates a total picture of the entire organisation. Transform data into information and gain new insights.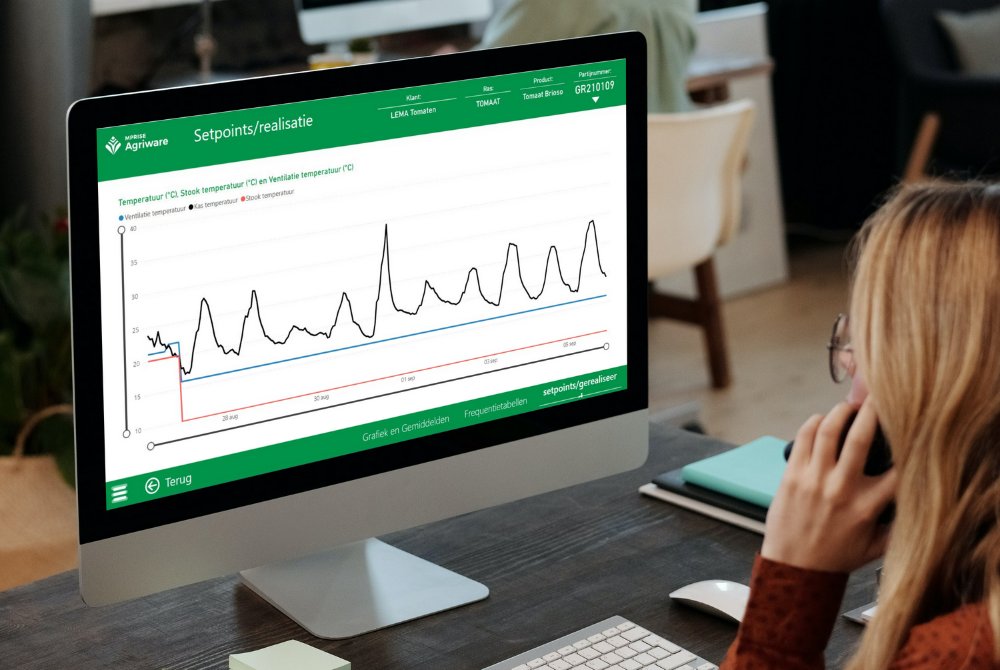 Transform into action
Insight is one thing, but what matters is what you do with it. Through smart interpretation of data, people and systems can be steered directly where necessary. From data to action.
With the current energy prices, it is even more important to have insight into the cost price.
Agriware 365 Analytics brings all the data together and provides insights for adjusting in time.
How to use it in your greenhouse?
While Agriware 365 Business Central focuses on the back office and Agriware 365 Operations on the operational processes in the field, Agriware 365 Analytics brings together all data, including data from other sources. So how can Agriware 365 Analytics contribute to your horticultural process? The starting point is the user.
We do not stop at supplying data sets, but transform data into valuable insights that are useful for all layers within the company. With Agriware 365 Analytics, questions such as:
Are my production schedules optimal?
Gain insight into differences between the production schedules and reality, and see immediately how the production schedules can be improved.
Given my original forecast, am I on track for production?
Often a prognosis is made on crop group level, and produced on variety. Easily monitor progress in terms of space utilisation, but also cost development.
What has been happening to this specific batch?
Get immediate insight into where batches have been, what observations have been made and what fertilisers and pesticides have been applied. Also see which observations have been made in the area in order to identify possible causes of problems.
Will I be able to cover the next season's demand?
Simulate production scenarios to meet sales forecasts. Immediately understand long-term space and labour requirements.
How much manpower do we need to arrange for the upcoming weeks?
Avoid empty hours, design and manage work schedules with a clear dashboard to get the most out of the job.
---