Multiplication of Vegetable Seed
How can ERP software support your seed production process
Do you want a better insight in your seed production process. Do you have challenges to mange you production contracts? Or do you want to work with one digital source in the field and in the office? Please read more information below about those challenges and ERP software or download the flyer.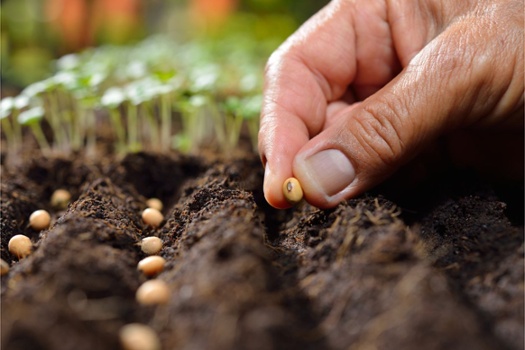 Planning, recording & analysis
Users can plan every action and inspection prior to the cultivation or add them for a production batch during cultivation on an ad hoc basis. This lets people in the fields or greenhouses request and update information efficiently and add new data or images. This can be done throughout the lifecycle of the crop. All data is stored centrally. Users can now make analyses using relevant KPIs.

Contracts & Settlement
After harvesting, the seed generally undergoes a first rough cleaning. Recording the harvest yields is important because in many cases there are contracts with subsidiaries and external growers. Because accounts need to be settled with the external growers, this requires the utmost care. In Agriware 365, each step is related to the production batch. This automatically creates a complete traceability chain for the seed so that what has been done, where and by whom is always known.
Do you want to see how the software works? Request a demo below.
Register inspections digital
As a crop manager or field inspector, you want to have all the relevant crop information available to you in the field, in the greenhouse or anywhere while you are on the road. The Agriware Inspect App lets you have all this data to hand on a mobile device such as a tablet or smartphone. The app also works offline without a connection to the Internet so that you can always keep working. This means you are always able to update crop information and record results directly from the field.
Working with a centralized system instead of paper or individual Excel files means that data is processed more quickly with a lower risk of typographical errors. Moreover, all staff work with the same system so that decisions can be taken based on up-to-date information.
Read here more about the Inspect App or download our factsheet.