ERP Software for propagation
Young Plants
From gut feeling to data-driven decisions
The propagation of young plants, from seed or cuttings, is often precision work. Whereas vegetable plants are often produced to order, ornamental plants are often produced from stock.
Our solution provides support for both processes, even if they are intertwined. The integral way of planning and controlling brings order to complex situations. Make optimal use of area, perform all actions on time and deliver according to exact customer specifications. Optimize the planning and execution continuously by combining the simple mobile registrations of e.g. plant inspections with performance and climate data.
Leading software for propagation of young plants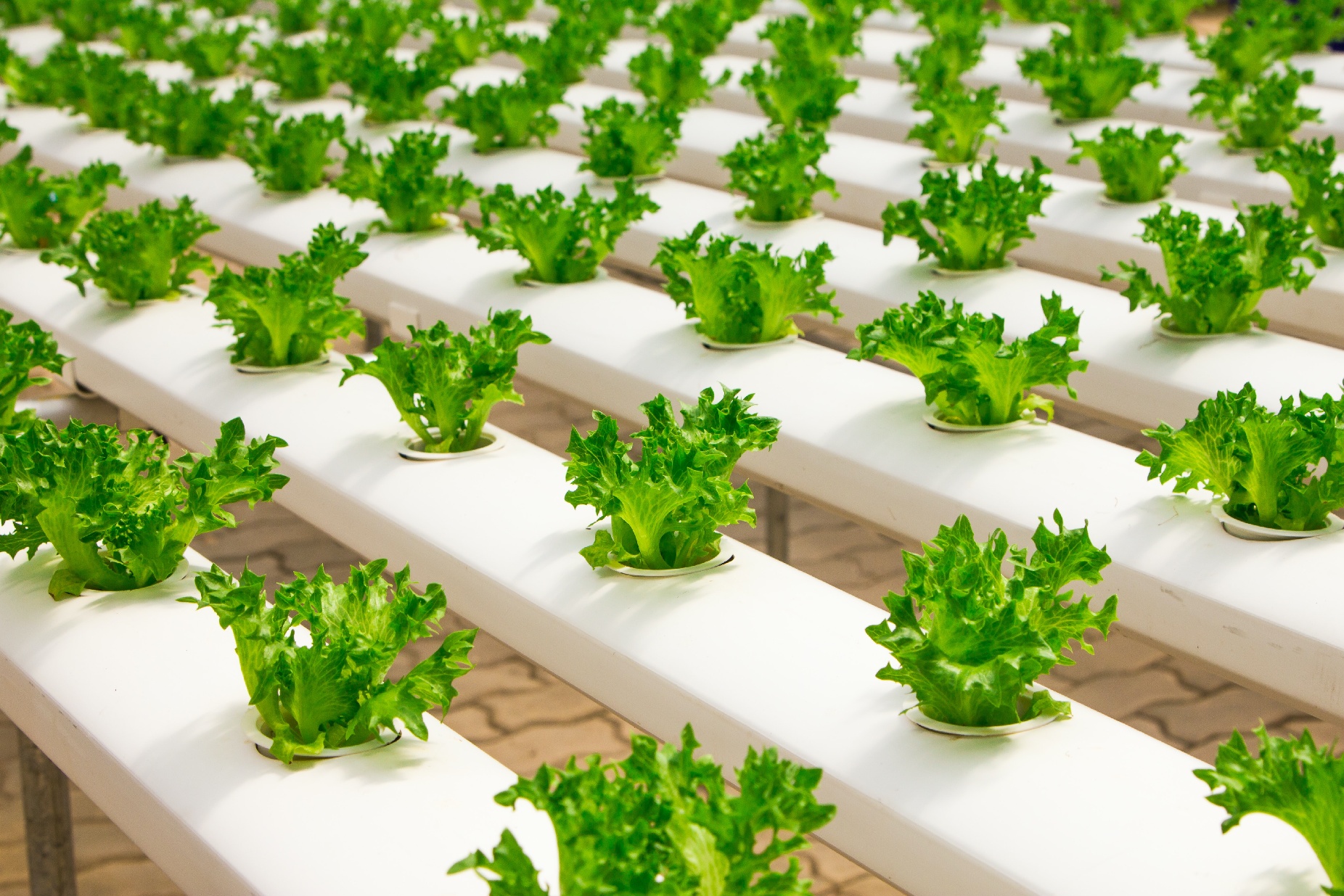 Young Vegetable plants
A process in which the quality and customer agreements are central. Systematically following a hygiene protocol, carrying out specific treatment on the crop or at the right time or when the plants need to be widened are crucial.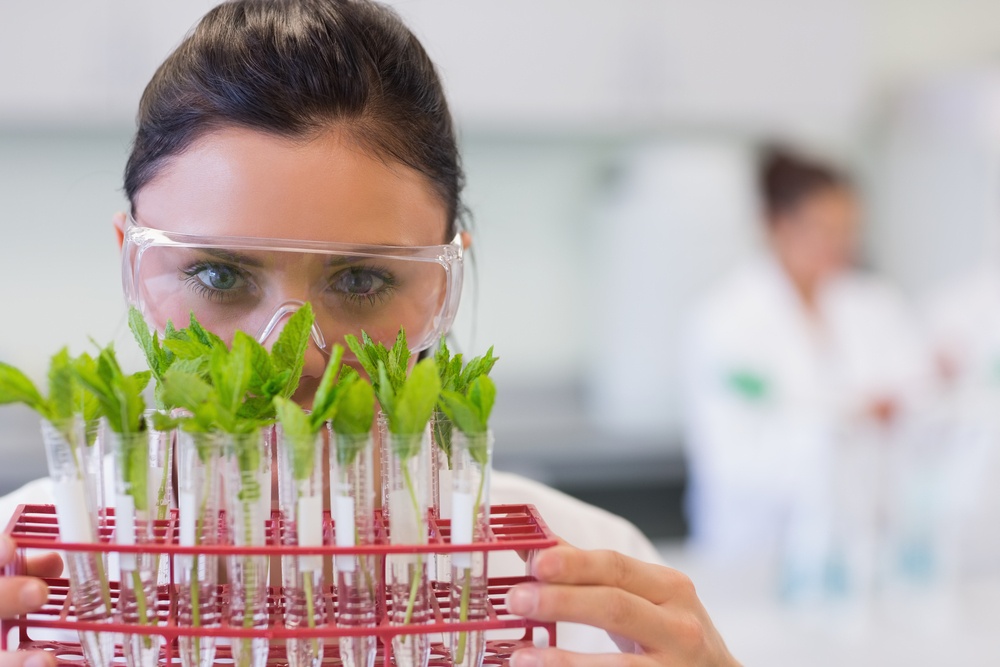 Young Ornamental plants
Produce based on expected need is the challenge, with long term and day trading. Efficiently manage sales expectation, crop planning and derived schedules. Utilize data more efficiently, and turn insights into action.
Scouting & Logging
Capture inspections with your smartphone or tablet.
Secure everything integrally in Agriware 365. Faster, smarter and fewer errors. With insights you can make adjustments on time. Scouting and history in 1 place, online and offline.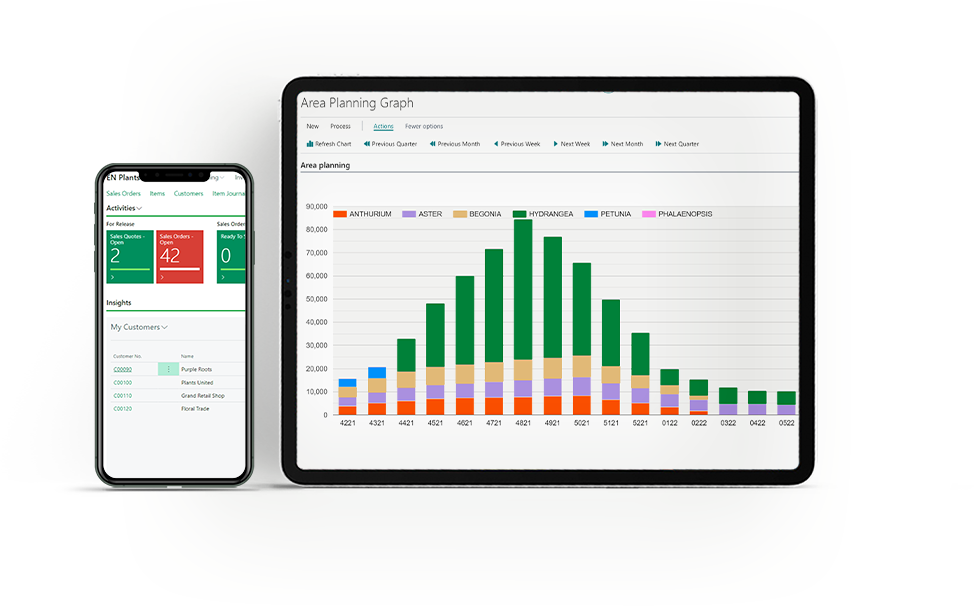 We can make better data-driven decisions with this inspection data.
Plantise Propagators, The Netherlands
---
---
More data, better insights.
Combine more data sources into one overview. Make smart dashboards. Propagation is a complex process with numerous variables and dependencies.
The planning issue is complex and requires an efficient solution.
---

Our Customer:
Plantise
Improve plant growth more efficiently
By Mprise Agriware we have been able to replace our outdated custom system with a very complete integrated software system. Everything comes together. This ultimately provides us with a future-proof system with a high reliability at favorable costs.

Because of Agriware we are able to keep a grip on all components of our organization. This applies to the support of processes on the shop floor but also for all the necessary figures for management.
Costing based on pre-calculated norms.
Areaplanning and insights into the capacity of a location, department, cover or specific path
Labor planning and insights into labor schedules of permanent and casual workers.
Machine planning and insight into the capacity of, for example, potting machines and stitching or sowing lines
Material planning and creating a stock and purchase plan.
Watch the video:
Software to get an integrated grip on your horticultural business
We deliver foundation for growth
Software for horticulture. Global horticulture is digitizing at a rapid pace and for every problem there is a digital solution. But who can ensure the cohesion of the digital landscape? An integrated digital landscape is more important than ever, it is the key to a successful organization in the long term.
Talk more about it? Get in touch
We understand that your organization is one of a kind. We know the issues you have like no other with our years of experience in the horticultural industry. Our team is ready for you.