About Mprise Agriware
Mprise Agriware is a company that successfully implements and supports Agriware 365, an ERP application based on Microsoft Dynamics 365 Business Central. From 2006, we focus uniquely on companies in the horticulture and agriculture sector (i.e. pot plant growers, ornamentals and seeds). We ensure that our employees have in-depth knowledge of this sector. The mission of Mprise Agriware is to maintain our position as leading provider of ERP solutions in horticulture in collaboration with Microsoft. Mprise Agriware has acquired the Microsoft Gold status in the Partner Network (MPN) for ERP.
It is our vision to provide standard software. Based on customer feedback and developments in the market, we invest about 25%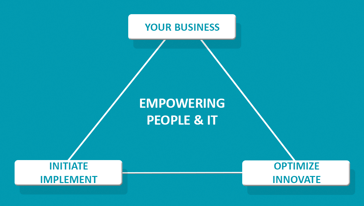 percent of our time to further develop Agriware 365.
At Mprise we're focused on the business of the client. We provide added value to our customers' business with the latest software technologies and complementary services. Mprise stands for initiation, implementing, optimization and innovating together with the client. The customer is focused on his business, Mprise understands this business and has in-depth knowledge of ICT and future developments to support efficiency and growth.
Collaborating is working together as two equal parties. Important in this relationship are knowledge sharing, capabilities and mutual respect. Together with this, Mprise is convinced that with the created technology platform and services the customer will be self-reliant.
Outside The Netherlands and Belgium, Mprise Agriware cooperates with Microsoft Dynamics NAV partners who are actively involved in the horticultural business. On the moment, Mprise Agriware supports clients worldwide, in Europe, the USA, Canada and Australia.