The Fieldbook App
FieldBook is an application which is integrated with Agriware and which is used for executing field observations and inspections.
FieldBook suits every employee
It is compatible with every mobile device (PC, smartphone or tablet);

You can download the FieldBook app, log in and use it (on iOS, Android or Windows);

It uses

an encrypted connection via the internet, which is linked to the business system (SSL Certified).




FieldBook works everywhere, even at locations without internet connection
It supports

both online and offline use, complete WiFi coverage is not required.
FieldBook can be used to get crop information, like:
Gender, Variety, Features;

Production lead time, Production phase, space usage;

Planned and ad-hoc activities and to-do's related to crops;
The crop information per job or location (greenhouse, section, subsection, lane, table, etc.) is used in FieldBook to assist in
Adding crop information, like:
Add pictures and videos to a crop;

Adjust production lead time and production result;

Add crop assignments, like: crop treatment, control actions, crop inspections.
In more detail, crop assignments like crop treatment, control actions, crop inspections, or scout results, can yield the following data through the use of FieldBook:
Registration of the number of sowed or stuck (cutting) plants;

Registration of germ counts and adjustment of jobs;

Registration of scrap during production;

Registration of crop movements per section, subsection, lane or column.

Registration of potting results

Notification of crop to be entirely or partially available for sales (available for sales)




Getting the following specific seed production functions:
Tracing the descent, father and mother;

Propagation of young plants male + female and field plants;

Verification of crop, blooming and fertilization, using:

Flowering Inspection

Polination Inspection

Nicking Inspection

Insight in and adjustment of planned seed yield in % of a weight unit using 'Yield Update';

Scouting and registration of diseases and planning of crop treatments.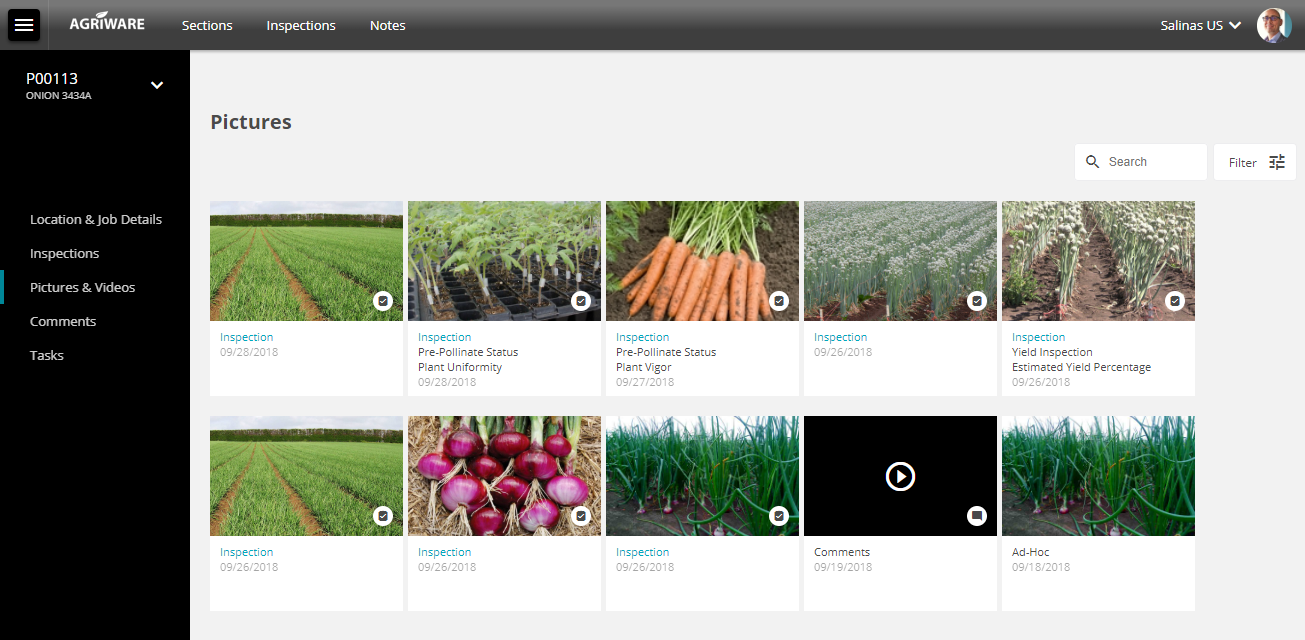 Insight in crop information with videos and photos.