Realisatie Autorisaties
Het komen tot een goede autorisatiestructuur verloopt efficiënter en met een beter resultaat wanneer er een gerichte aanpak wordt gehanteerd. Mprise heeft een methodiek ontwikkeld voor het ontwikkelen en in productie nemen van rollen in Dynamics AX.
Deze methode kent vier fases:
Definiëren van de Business rollen

Mappen verantwoordelijkheden en processen

Technische realisatie van de rollen

Administratieve organisatie / Interne Controle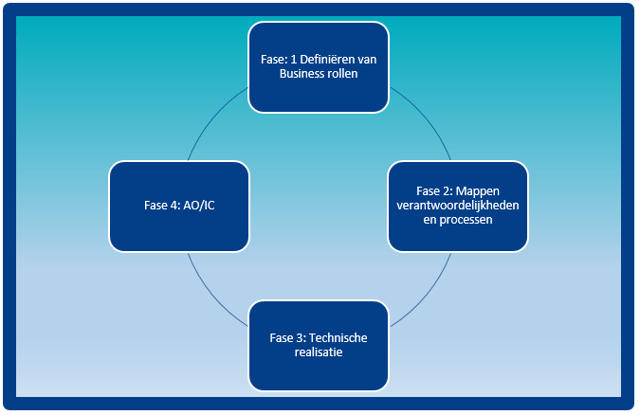 Afhankelijk van uw specifieke situatie zijn deze fases al of niet noodzakelijk of van toepassing. Ook kunnen fases (deels) parallel worden uitgevoerd. Hoe de werkzaamheden tussen uw organisatie en Mprise worden verdeeld zullen we in overleg bepalen en vastleggen in een stappenplan.
Bovenstaande aanpak heeft zich in de praktijk inmiddels ruim bewezen.