Mobile applications
All your information available wherever you want
You want your company information accessible not only within your workplace, but also outside the office, on a smartphone or tablet. With Microsoft Dynamics you have both the web client and the mobile client at your disposal.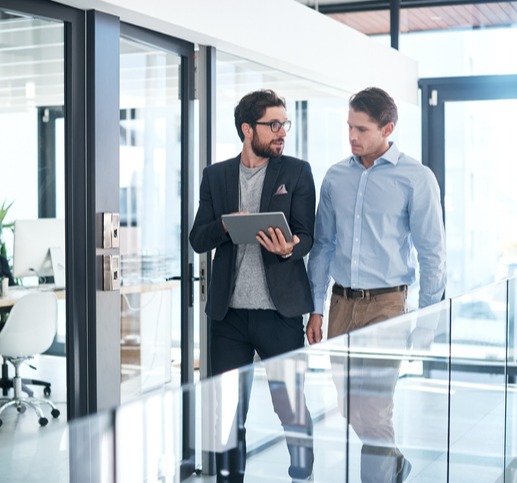 The significant advantage of Microsoft's MobileNAV over NAV's default interface is the offline feature. Thus, you can always work, even when you don't have any or a poor Internet connection.
MobileNAV simplifies existing NAV screens and renders them suitable for mobile use. The NAV logic is applied. The interface is very user-friendly, intuitive and adapts to the device in use.
Advantages of MobileNAV:
The app is available on all common mobile platforms.
Work offline is always possible.
GPS allows the location recognition and the corresponding data can be displayed.
NAV's business logic is applied.
Solutions are available out of the box.
The solution is intuitive, and end-users can perform without training.
Workflow allows you to enforce processes.
You can scan barcodes, display PDF and Excel, print directly, sign digitally. Moreover, standard integration with mail, maps, phone, and browser functionality is available.
Platforms - Dynamics iPhone, iPad, Android, Windows Phone, Windows CE - MobileNAV - ERP anywhere