Opzetten of optimaliseren functiematrix (SOD-matrix)
Een adequate functiescheiding (ofwel Segregation of Duties, SOD) met daarop afgestemd een begrensde toegang tot de applicatie draagt bij aan de betrouwbaarheid en integriteit van de gegevensverwerking.
Een functiescheidingsmatrix (SOD-matrix) vormt het uitgangspunt voor het opzetten en inrichten van rollen. Maar hoe kom je tot een goede functiescheidingsmatrix?
Wij kunnen u hiermee van dienst zijn. Wij hebben een reeks templates ontwikkeld voor standaard functiescheidingen, de zogenaamde SOD-kaarten. Aan de hand van deze SOD-kaarten kunnen wij uw specifieke situatie vertalen naar een eigen functiescheidingsmatrix.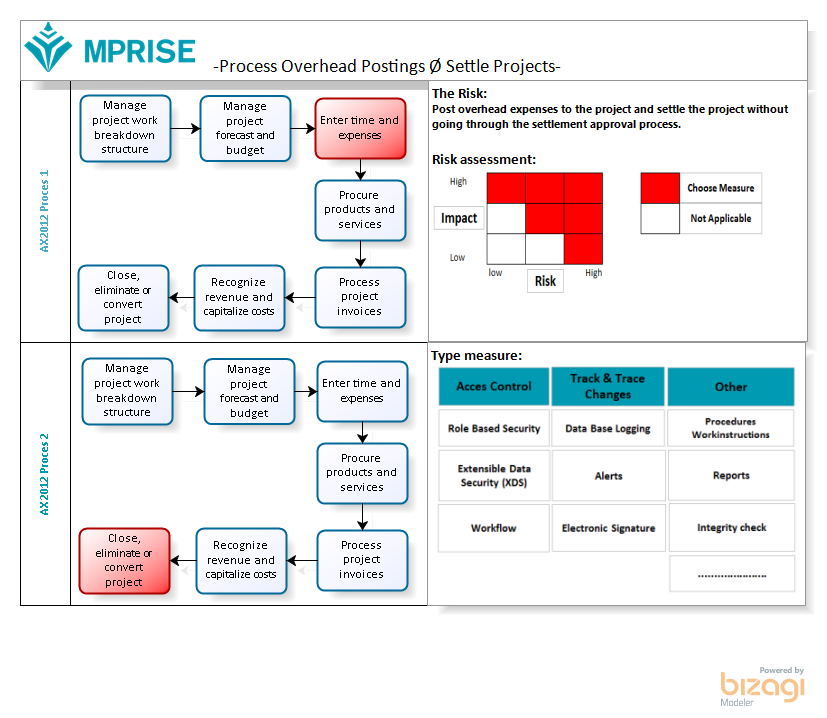 Meer weten? Neem contact met ons op via lean@mprise.nl of 0318-508810.