Solution for purchase invoices
Less paper and always insight in all invoices
The careful processing of purchase invoices requires many steps and actions. This is about registration, approval and linking to purchase orders; labor-intensive activities with a lot of repetition. If this does not go well, there is a risk that invoices will be lost and payment discounts will not be achieved. This can be done better and more efficiently with the solution for purchasing invoices.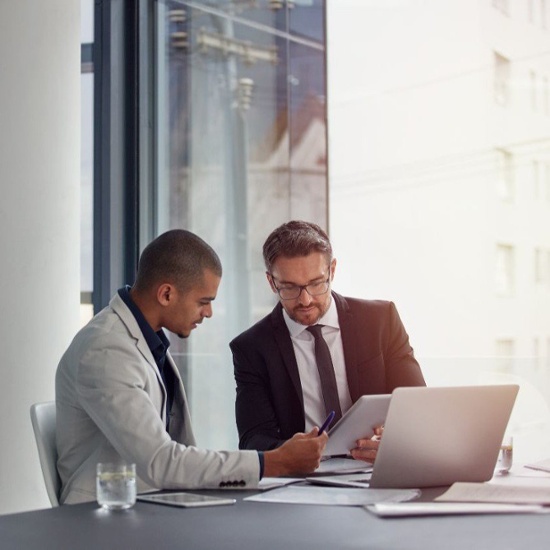 Mprise has developed an integrated solution for Microsoft Dynamics NAV in collaboration with Blue10 Invoice Management. This product is the solution for the digital processing of purchase invoices:

All purchase invoices are digitally processed and sent to the right people in the organization via a workflow.
Paper invoices are digitized by scanning. After scanning the purchase invoices, Optical Character Recognition (OCR) is applied to recognize the correct fields of the invoice. With this technology, 85 to 95% of the relevant billing information is automatically recognized.
Digital invoices are automatically read from an email box and immediately prepared for applying the OCR text recognition.
Electronic invoices can be processed automatically in your financial administration using Invoice Management.

The automatic processing of purchase invoices has the following advantages:
The paper invoice is eliminated;
The invoices received via e-mail are automatically processed;
Manual operations in invoice processing are kept to a minimum;
The lead time of invoices in the organization is reduced;
The status of an invoice is always transparent;
There is an automatic link with purchase orders;
The invoices are automatically stored in a digital archive;
It has a standard, user-friendly solution;
There is no limitation to the number of users or administrations.