Schoneveld Breeding: "Improved data-analysis of seed production"
Schoneveld Breeding is a breeder and propagator of flowering plant seeds. Customers can also count on cultivation advice and sales and marketing support. "Our renewed automation must ensure that all our processes are better aligned and that cross-fertilization takes place between them through better data analysis. We are running more and more crops and the company is growing. So IT has to grow with it."

Insightful planning
Schoneveld Breeding wanted more transparent planning processes. Now that the new software links more data together, the basic planning is already largely running out of the system. This is important, because the production of hybrid seeds is a complex process due to the long cultivation period. Meanwhile, modules for seed planting, seed production, sales, finance and time recording have gone live.

With that, data from forecasting, production, seed inventory and sales are linked. "That's great,", "because the basis of our production planning lies in the forecasts, the seed stock and the sales results. The timekeeping data clarifies the hourly demands of specific activities and batches."
Focus on horticulture
"We became a customer of Mprise Agriware, because they have ERP software that is tailored to greenhouse companies,". "Because of this, we could purchase a package that was suitable for us for a reasonable price. The people of Mprise understand how the horticulture works. Of course you have bumps in such a process. Sometimes I had to raise the alarm, but it was adequately responded to.

And there appeared to be more extensive reporting tools needed, than we had thought in advance. But at the end of the ride I state that Mprise Agriware was able to think along with us on a good level and that this has resulted in software that already makes our people happy. We think that it will give us much more added value."

Want to read more customer stories? View customer cases below
More information? Talk to us further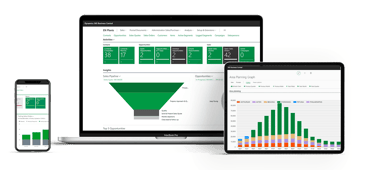 Would you like more information about software used by Schoneveld? Then download our flyer or watch one of our webinars again.