Mprise Agriware Contact
Feel free to contact us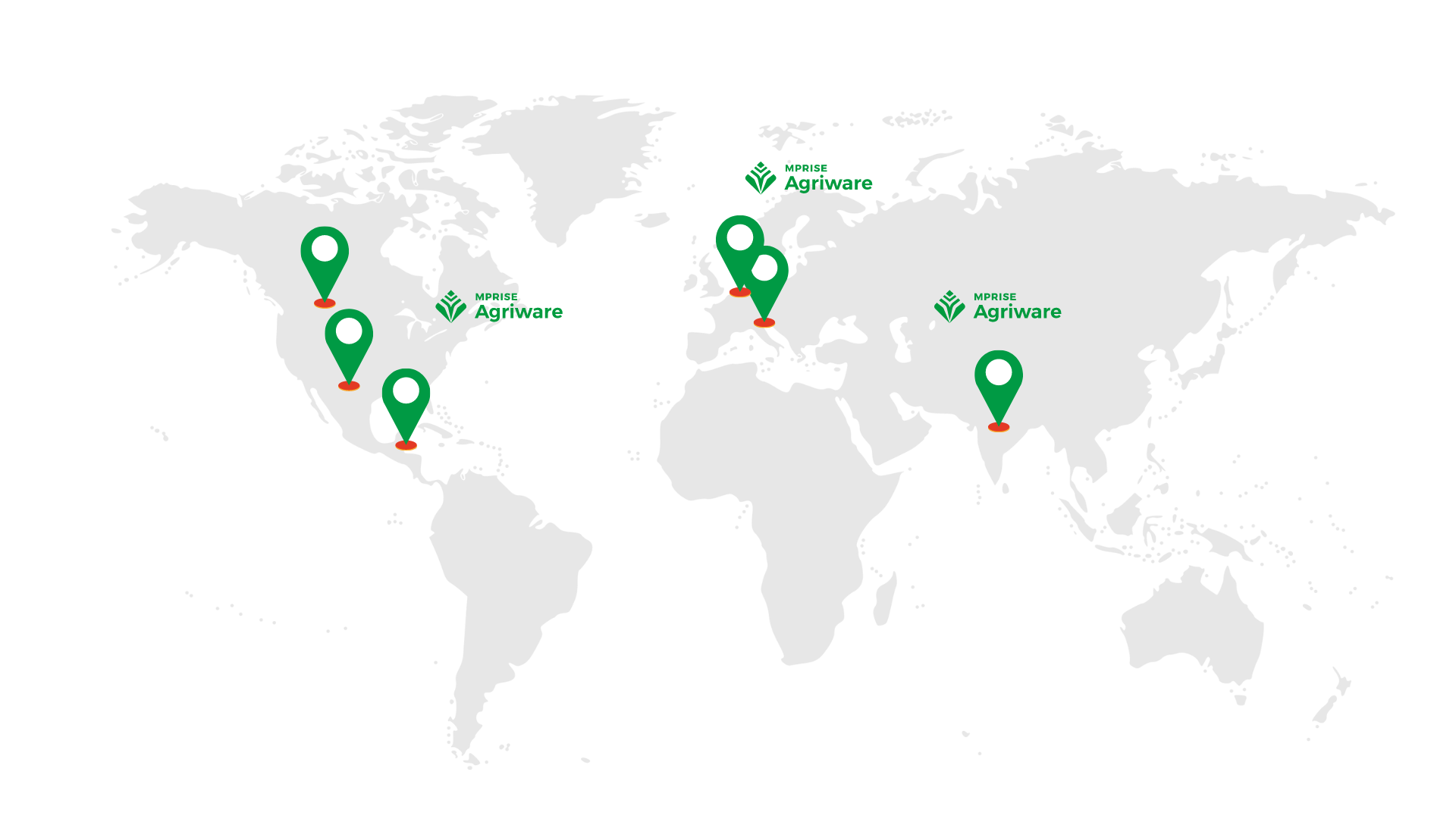 Contact our team
Mprise Agriware is worldwide active in the horticulture sector. Contact us quickly through the form below or send us a call request.
Canada, USA & Mexico
Mprise Agriware Canada
250 Yonge Street, Suite 2201
Toronto, Ontario M5B 2L7
T:+ 1 (647) 4935085
Mprise Agriware USA
United States Colorado, Denver
T: + 1 (720) 7920324
Mprise Agriware Mexico
Mexico Mexico City DF
T: + 52 (55) 41600184
Team Europe
Mprise Agriware HQ
Newtonstraat
2,
3902 HP
Veenendaal
,
The Netherlands
T: +31 (0)318 508810
Mprise Agriware Netherlands
Hoefweg 205a
2665 LB Bleiswijk, The Netherlands

Mprise Agriware France
13 bis passage Dartois Bidot
94106 Saint Maur des Fossés Cedex
T: +33 6 24 96 74 21
Post address:
P.O. box 598
3900 AN Veenendaal, The Netherlands
With our integrated software platform Agriware 365, we ensure that our customers stay ahead in the ever-changing digitalization landscape and maximize their overall success. We are proud of that!

Our software is standard, but our service is personal and committed
Mprise wants to be meaningful and deliver long term value to horticultural companies worldwide with the deployment of company-wide ERP software. Our software gives grip and the right insights to make data-driven choices.