Online event: 'Keys to successful digital transformation in horticulture'

By Gert-Jan Verweij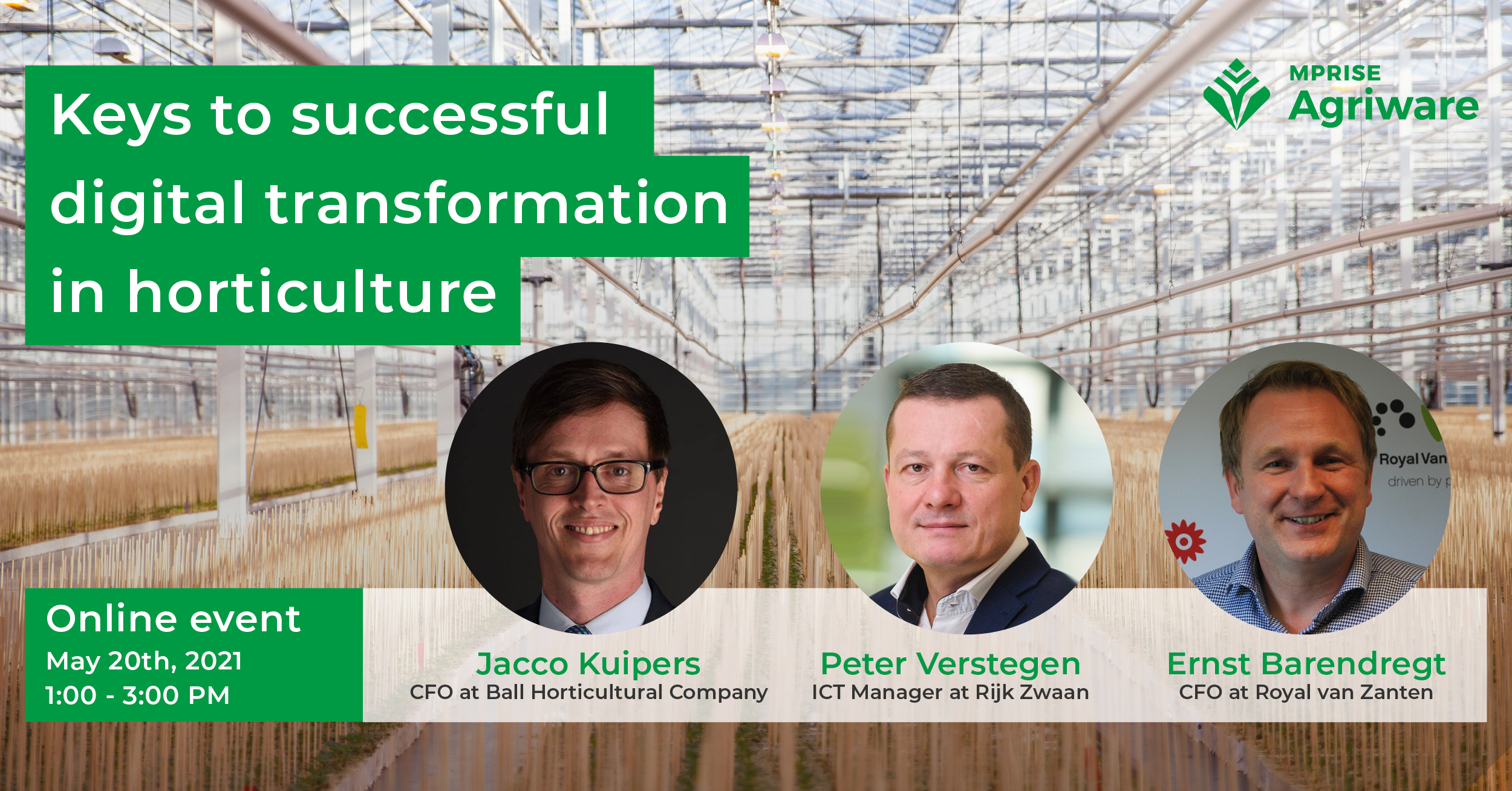 On May 20, Mprise Agriware will host an event that will feature three leading companies in horticulture worldwide. We are proud to have them as our guests during this online event, titled: 'Keys to successful digital transformation in horticulture'.
In this dynamic world, the pace of technological developments is incredibly fast. How should growers deal with these developments? And which factors contribute to success?
Jacco Kuipers (CFO at Ball Horticulture), Peter Verstegen (ICT Manager at Rijk Zwaan), Ernst Barendregt (CFO at Royal van Zanten) and William van Loenen (Product Manager at Mprise Agriware) will share their vision on these developments.